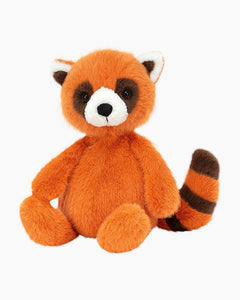 Who's that snoozing high in the trees? It's Whispit Red Panda, sleeping off a bamboo dinner! This scrumptious panda has cosy orange fur with cheeky chocolate tail stripes, two-tone ears and a creamy muzzle.
SAFETY & CARE
Tested against and passed ASTM requirements.
Suitable from birth.
Hand wash only; do not tumble dry, dry clean or iron. Not recommended to clean in a washing machine.
Check all labels upon arrival of purchase.
Made in China